The Popularity of Baseball: Top 20 Apps and Sites for Information, Teams, and Merchandise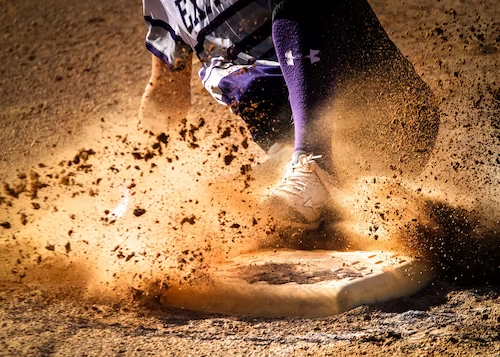 Baseball, a major game in the USA and also popular in Asia, particularly in Japan, is often referred to as America's pastime. With its rich history and widespread popularity, baseball has captivated the hearts of millions of fans around the world. Whether you're a die-hard fan or just starting to explore the game, having access to reliable information, updates on teams, and a wide range of baseball-related goods is essential.
In this blog post, we will explore the top 20 apps and sites that provide comprehensive information on baseball games, teams, and merchandise. These platforms cater to the needs of baseball enthusiasts and offer a plethora of features to enhance your baseball experience.
1. MLB At Bat
MLB At Bat is the official app of Major League Baseball, offering live game coverage, scores, news, and highlights. It also provides access to radio broadcasts, player stats, and in-depth analysis.
2. ESPN
ESPN is a renowned sports network that covers all major sports, including baseball. Their website and app feature game schedules, scores, news articles, and expert analysis from renowned baseball analysts.
3. Baseball-Reference.com
Baseball-Reference.com is a comprehensive database for baseball statistics, player profiles, and team records. It is a go-to resource for in-depth statistical analysis and historical data.
4. FanGraphs
FanGraphs offers advanced baseball statistics, player projections, and analytical articles. It is a must-visit site for fans who want to dive deep into the numbers and understand the game on a whole new level.
5. MLB Shop
MLB Shop is the official online store for Major League Baseball merchandise. From jerseys and caps to collectibles and memorabilia, you can find everything you need to support your favorite team.
6. Baseball America
Baseball America covers all levels of baseball, from amateur to professional. They provide in-depth coverage of prospects, scouting reports, and draft analysis.
7. The Athletic
The Athletic is a subscription-based platform that offers high-quality sports journalism. Their baseball section features insightful articles, interviews, and podcasts from knowledgeable writers and analysts.
8. CBS Sports
CBS Sports provides comprehensive coverage of baseball, including news, scores, and expert analysis. Their website and app also offer fantasy baseball leagues and draft guides.
9. Baseball Prospectus
Baseball Prospectus is known for its advanced statistical analysis and player projections. They also offer articles and podcasts discussing the latest trends and developments in the game.
10. Bleacher Report
Bleacher Report covers a wide range of sports, including baseball. Their website and app feature news, highlights, and opinion pieces from a diverse group of writers and analysts.
11. Baseball Savant
Baseball Savant is a website that provides advanced player and pitch tracking data. It offers comprehensive statistics and visualizations to help fans understand the intricacies of the game.
12. Baseball-Card-Database
Baseball-Card-Database is a resource for collectors and enthusiasts. It provides information on baseball cards, their values, and the history of card collecting.
13. Yahoo Sports
Yahoo Sports is a popular platform for sports news, scores, and fantasy leagues. They cover baseball extensively and offer a range of features for fans.
14. Baseball Digest
Baseball Digest is a monthly magazine that has been covering the sport since 1942. It features articles, interviews, and historical pieces to keep fans engaged.

15. Baseball Hall of Fame
The official website of the National Baseball Hall of Fame provides information on inducted players, exhibits, and events. It is a must-visit site for baseball history enthusiasts.
16. Baseball-Express
Baseball-Express is an online retailer specializing in baseball equipment and gear. They offer a wide range of products for players of all levels.
17. Baseball America Store
The Baseball America Store offers books, magazines, and other merchandise related to baseball. It is a great resource for fans looking to expand their knowledge and collection.
18. Baseball News
Baseball News provides the latest updates, scores, and news articles from the world of baseball. It covers both professional and amateur leagues.
19. Reddit Baseball
Reddit Baseball is a community-driven platform where fans can discuss the game, share news articles, and engage in lively debates.
20. Twitter
Twitter is a social media platform where you can follow your favorite teams, players, and analysts to get real-time updates and insights.
These apps and sites are just a glimpse of the vast baseball landscape. Whether you're looking for live game coverage, statistical analysis, or the latest merchandise, these platforms have got you covered. So grab your glove, put on your favorite team's jersey, and immerse yourself in the world of baseball!